Healthy dressing salad with Udo`s Oil Blend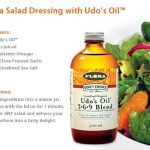 Enjoy this summer with some healthy, fit, simple salad dressing ideas. I love to add Udo`s Oil Blend into my dressing as I love the taste and benefits I get from Udo`s Oil. It is so simple and quick, salad is very refreshing, especially during hot summer days! Enjoy these delicious and healthy meals after a workout, during the day or anytime you crave something healthy and tasty!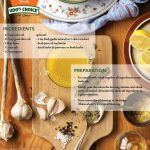 They are great to go too! So just pack your cool box and bring it with you to the beach or party. Make sure you do not have any more excuses about not eating healthy! And you can add different ingredients every day.
I prefer to eat tons of fresh vegetable every day. I eat what is available on the season as I love fresh vegetable. And if you add super healthy, organic dressing made with Udos Oil Blend you have a win win situation!
Make sure that your diet is always rich in omega 3 fatty acids. Udos Oil Blend is unique product – it is super food! I have been using Udos Oil Blend for more than 8 years now and I use it daily. It is the best source of omega 3 -6 – 9 fatty acids around. Certified organic, vegan, raw with great nutty taste! Imagine having it on your salad – I am getting hungry already 🙂
There are plenty ideas about salad dressing but I always make sure that mine is with Udo`s Oil Blend! In that case I am taking care of my body and I know that my diet is filled with enough omegas 3. You know the saying "you are what you eat". I can relate to this perfectly!
For more healthy food ideas keep an eye on our website www.udoschoice.cz
Martin Petro
Wnbf Pro Natural Bodybuilding Champion
www.coachmartinus.com